Speed up your computer
There are many frustrations with computers. One of the main complaints I get as a technician is the slowness of the machine. Often when you have an important task to do and want to do quickly the machine seems to take forever to boot up. There are many things you can do to speed up your computer but a dramatic improvement can happen by replacing the hard drive with a solid state drive.
Install a solid state drive
Firstly In the video below I demonstrate how long a laptop computer takes to load. It did in fact take five and a half minutes before it was ready.
I knew a solid state drive would greatly speed up this process.
Solid State Drives – click on link to find out more about SSD's.
Solid State Drives are not only for laptops. I had installed one in mum's Mac Mini about two years ago and it had speeded that machine up considerably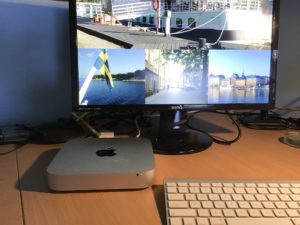 In the video below I show how I installed the new solid state drive. Once installed it is necessary as it is a blank drive to boot up the drive from a USB stick which is prepared to load windows.
It took around five minutes to install the drive but to load Windows and drivers took a lot longer. Once Windows was loaded and the computer was connected to wi-fi, programs could be reloaded. Documents could be copied from the old hard drive via a USB port (SATA to USB adaptor can be purchased on EBAY).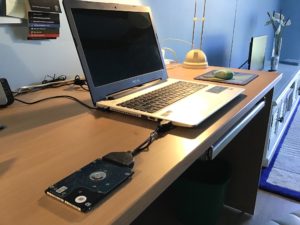 The old hard drive can now be used as a back up.
Once Windows was loaded we started up the machine to see how long it took with the new drive.
This is a very short video as it took only 28 seconds!
If you think a solid state drive might be for you give me a call. Telephone and email details on web site so click link below.